Filter by Category
History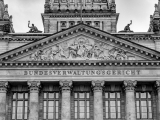 This Years Supreme Court Cases
with Mike Berkowitz

Jun 23, 2021 at 1 pm
We will look at 20 of the decisions from the 2020-2021 SCOTUS term. Topics will include health care covrage, religioin, children's rights, international issues, pay for college athletes, gun sizures and immigration. Class meeting will consist of mini-lectures, summaries of significant court ccases, and open discussion of related contemporary issues.
Mike Berkowitz has taught day care kids, fifth graders, undergraduates, and now at senior citizens.  In each setting, he tries to challenge people to think in new ways.  At Lyndon State College (VT) and Unity College (ME), he taught Psychology.  (He received a Bachelors from Brown University and a Masters from the University of Massachusetts/Amherst)  Mike has other interests as well:  He ran the world's smallest small business, (making science and math materials for teachers)…Gathering up the poems he had written about schools, Mike self-published a highly unsuccessful book… Mike has mastered the art of one-pot cooking, but not the art of telling jokes…He outran Bill Rodgers in the 1979 Boston Massacre:  Rodgers stopped after 2 hours and 9 minutes, but Mike ran for 3 hours and 40 minutes…After turning 50, he section-hiked the Appalachian Trail over the next seven summers...And as to playing basketball, he is living proof that practice does not make perfect...
1960's: Loss of Innocence
with Lorraine Masure

Sep 10, 2021 at 10 am

, runs for 8 weeks
Loss of innocence can mean the loss of child-like belief in the inherent happiness and goodness of life because of experiences that render one more aware of reality.  How (or maybe why?)  did we go from Mayberry to Woodstock, from Broadway's "The Sound of Music" to "Oh! Calcutta."  From what is remembered to have been the most tumultuous and divisive decade in world history, and yet spawned some of the best pop and Broadway music. Emancipation or anarchy?  What was created, what destroyed?  Over eight weeks, we'll review the decade close-up: history, music, and personal recollections.  And of course, we'll "let the sunshine in."
Lorraine Dutile Masure has led senior college courses about Broadway musicals across four academic venues during the past eight years. She continues to delight connecting with seniors and discussing the alluring world of music and theatre.
Will run
Historical Fiction: Oliver Wiswell by Kenneth Roberts
with Steve Thornley

Oct 4, 2021 at 10 am
This is the last of local author Kenneth Robert's three historical novels on the American Revolution. This painstakingly-researched story is unique in that it's told from the perspective of a loyalist, Oliver Wiswell. It takes place over the course of several years, in Boston, New York, Paris, Kentucky, and South Carolina. Wiswell, is witness to many of the significant events of the Revolution and reveals a side of the war that may be unfamiliar to most readers.
Join us in reading and discussing this work as Roberts weaves a fascinating, informative, and engaging tale the American Revolution.
Steve is an artist, photographer, graphic designer, historian, teacher, and lifelong learner.
This course meets on Monday mornings via Zoom from 10:00 to 11:30AM on October 4th, October 18th, October 25th, November 1st, and November 8th.